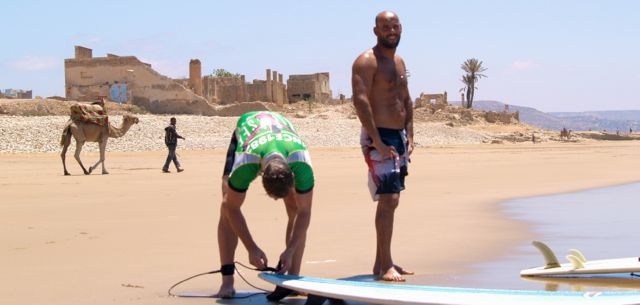 You already know how to surf and don't want any hassle with renting a car and trying to find the spots on your own?
Choose to take our Taddanga Surfari. Accompanied by your guide you'll spend the day exploring & discovering the most wonderful internationally acclaimed surf spots. Visit beaches and sights along our regions Atlantic coast in search of the best waves whatever your level.
There are so many different waves to choose from! Depending on your surfing skills and the conditions of the day your guide will find the right one for you. Your surf guide will explain to you the details of each surf break, so that you can take advantage of our local knowledge. It saves a lot of time if you know at which tide and conditions which wave breaks the best. Where do you get in and out of the water? How do the currents run, are there any rocks, what does the bottom look like, etc.? Leave the daily planning to us and enjoy your time in the water.
Departure (approx.) 9.30am
Return (approx.) 4.00pm